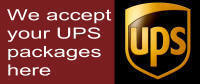 FREE OF CHARGE


We offer full service fax, print and copy services using high speed digital color printer/copiers from Canon, HP and Konica Minolta


Pay Your Bills Here
KU Electric
Jackson Energy
Spectrum
Windstream
& Many More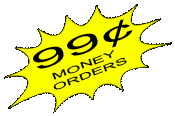 Welcome To Design & Service, we hope you enjoy your visit, and will come back again.
We have been serving Rockcastle and the surrounding area since 1991. We can provide you or your business with office supplies and printing solutions that include black and white, as well as full color prints up to 11x17 in size. We also offer FAX and email services to send documents. We are also happy to do short run print jobs that most print shops turn away.
Business cards, carbonless forms and almost anything related to business forms are a specialty here. Let us help design your unique look to reflect your business or organization.
In our sign shop we are able to provide you with almost any type of sign your business or organization requires, from temporary signage to long term permanent outdoor signs. Some of our specialties include banners, business signs, back lighted sign panels, yard signs, road signs, political signs, poster prints, die cut decals, floor graphics and canvas prints.
Don't forget you can also ship your packages via UPS and pay your bills while you're here.
All the items and services we offer are all done right here in our own print and sign shop, not ordered or outsourced.
Can't wait to see you,

James & Teresa Smith